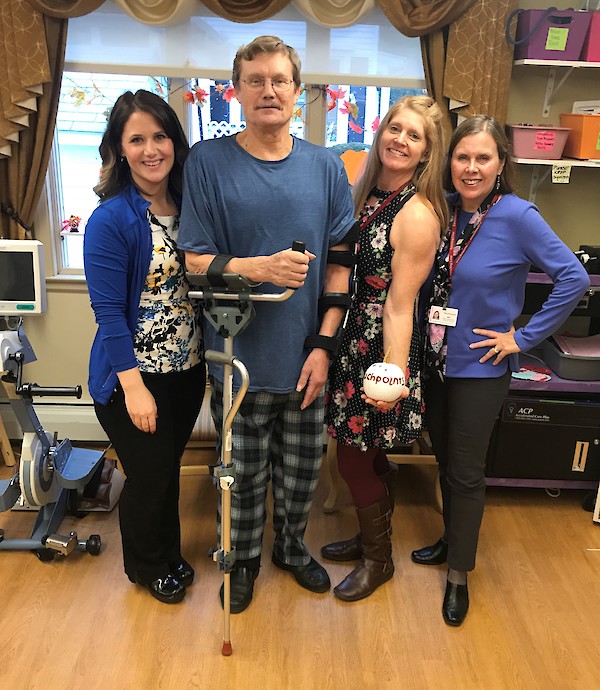 EAST WINDSOR (December 10, 2018) – In late November 2018, Touchpoints at Chestnut's Therapy Department received a glowing testimonial from a resident who felt his expectations were met and exceeded by the team.
He shared the following:
"I was a patient at Touchpoints at Chestnut for seven weeks. My experience in the therapy department I felt was superb. The therapists were aggressive in my treatment and I was able to walk out of there in a short seven weeks. My injuries were extensive in that I had no weight bearing capability! I had a broken left hip, a broken tibia and knee damage on the right leg, two broken wrists and a severed nerve (repaired) on my left arm.
"The staff of the therapy department in my opinion were very professional and knowledgeable in their treatment. I also believe that the camaraderie in the unit between therapists and between patients helps to enhance healing.

Overall my experience at Touchpoints therapy was an  enjoyable and productive experience. I would recommend Touchpoints at Chestnut therapy unit to anyone."         
*Patient information and photo appear with express written consent.