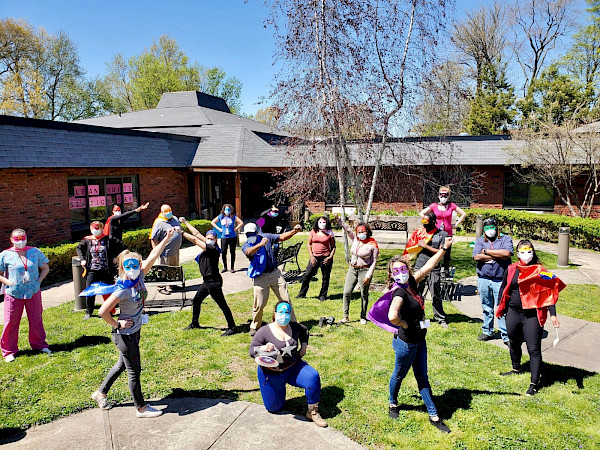 HARTFORD (May 14, 2020) – May 10-16, 2020 is National Nursing Home Week. What is usually a very festive week, full of Springtime activities like BBQs, picnics, Fairs and games for residents and staff has been much more muted due to the fight against COVID-19.
However, there are still ways to celebrate the residents, staff and culture of long term care while remaining mindful of social distancing, infection control precautions and all of the challenges of life during a pandemic. 
Parkville Care Center put the Hero theme front and center. This time as actual superheroes. The Parkville team celebrated Superhero Day among its activities. They were already wearing masks, so might as well embrace it and parade the halls of the center.
The team put up inspirational quotes to encourage and embrace the core concepts of Mindfulness, Trust, Wisdom, Think and Forgive as a connection to the 2020 National Nursing Home Week theme of Words of Wisdom.