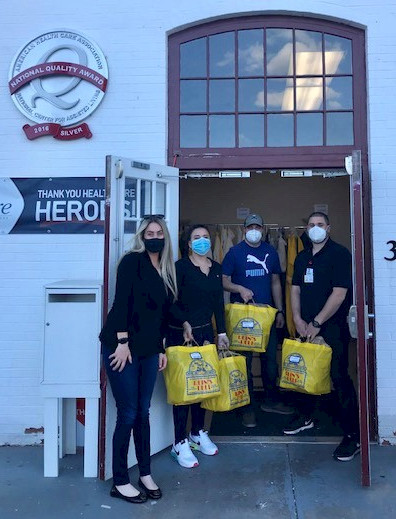 MANCHESTER (May 14, 2020) – On May 12, the Rotary Club of Manchester had dinners for Rein's Deli in Vernon delivered to the staff at Touchpoints at Manchester and Westside Care Center. 
The service club, whose motto is Service Above Self, donated 80 meals for the second shift. The delicious food from the renowned deli was very much appreciated by the staff and came during the middle of National Nursing Home Week.
Although this week's events are muted given the current status of the COVID-19 pandemic, it remains a great time to show appreciation for hard working and dedicated nursing home staff in iCare's centers and across the country. 
Thank you to the Rotary Club of Manchester for fulfilling the third part of the four way test – building goodwill and better friendships.