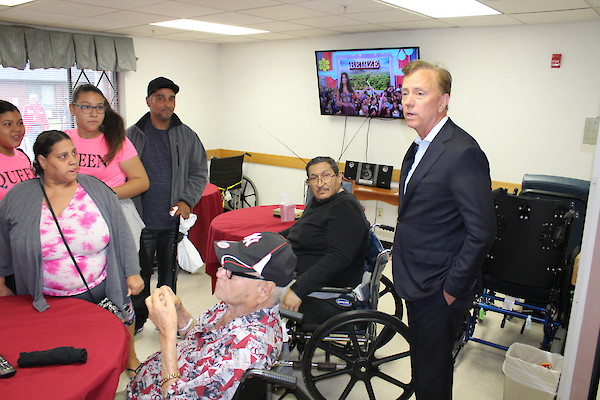 HARTFORD (May 30, 2019) – On May 28, 2019 Parkville Care Center hosted Governor Ned Lamont for the signing of a minimum wage bill. The Governor took a brief walking tour and chatted with the front line staff and leadership.
Governor Lamont signed the bill in Brookman Hall in front of community activists, union members, the Lieutenant Governor, several TV and print news outlets, members of the Connecticut General Assembly, Hartford Mayor Luke Bronin and an enthusiastic crowd.
The Governor also took the time to chat with residents and staff and held a brief press conference by the main entrance before heading off to his next engagement.