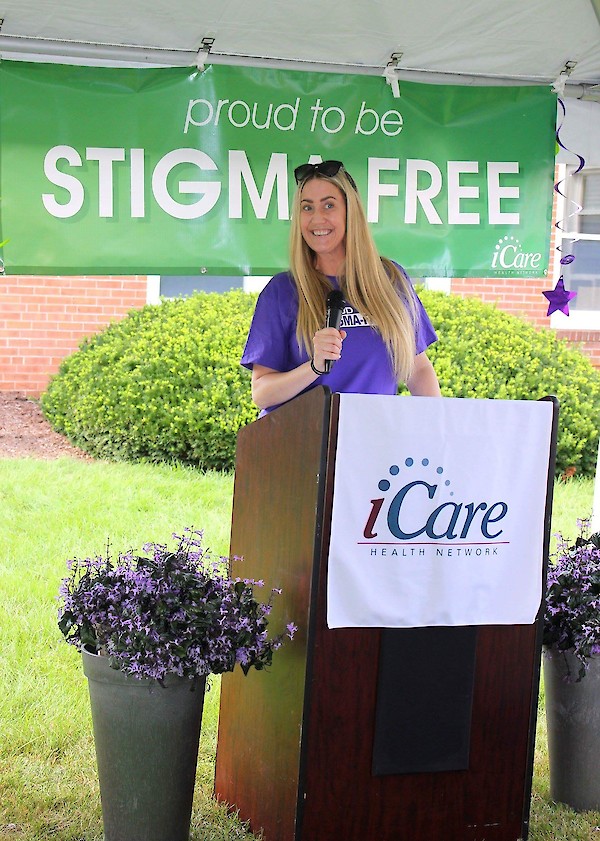 MANCHESTER (October 1, 2018) – iCare Health Network and all its communities made the commitment to provide a Stigma Free environment and Stigma-Free care to residents with mental illness as well as those with substance use disorder, dementia and cognitive disorders.
In keeping with the themes of National Recovery Month and the National Alliance on Mental Illness (NAMI) Stigma Free Campaign, on September 21st iCare held a kick-off event in the form of a pep rally at the company headquarters in Manchester.
Guest speakers provided background on their journey as a person with mental illness or recovering from substance use. To ensure the event was uplifting and hopeful; music, dancing and food were an integral part of the rally. A banner with words associated with the stigma of mental health and addiction was symbolically destroyed.
And so began two weeks of Stigma Free programming and training within the iCare communities.