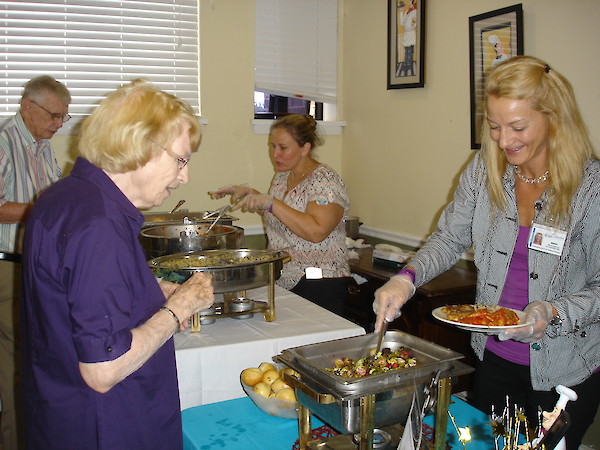 EAST WINDSOR (October 3, 2018) – On September 19, 2018 Fresh River Healthcare held a Volunteer Appreciation Luncheon.
As always, a delicious meal was prepared by Fresh River's Director of Food and Nutrition with an assortment of pies for dessert. Janine Lancaster. Guests were treated to a musical performance by Ed Chiucarello. 
Volunteers are the force multiplier that makes the mission possible and attainable. Thanks for all you do!