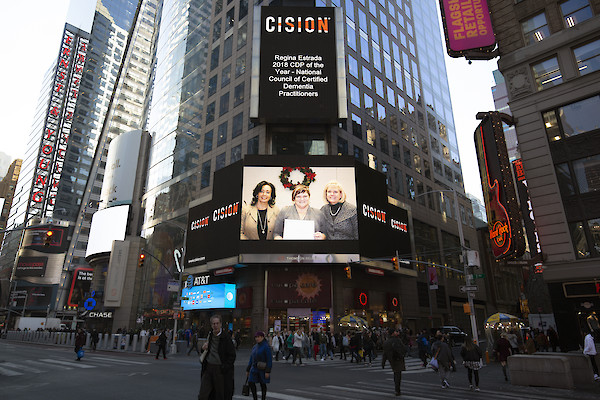 MERIDEN (February 6, 2019) – Silver Springs' Charge Nurse Regina Estrada won Certified Dementia Practitioner of the Year in 2018, as awarded by the National Council of Certified Dementia Practitioners (NCCDP). See the original blog post here…
On February 5th a picture of Regina posing with her certificate and NCCDP's Lynn Biot-Gordon, COO, and Rhonda Branda, President, appeared in the famous digital billboards of Times Square, New York, New York. 
She was also celebrated with a billboard in Hartford. Congratulations again, Regina! The Silver Springs and iCare teams are very proud.