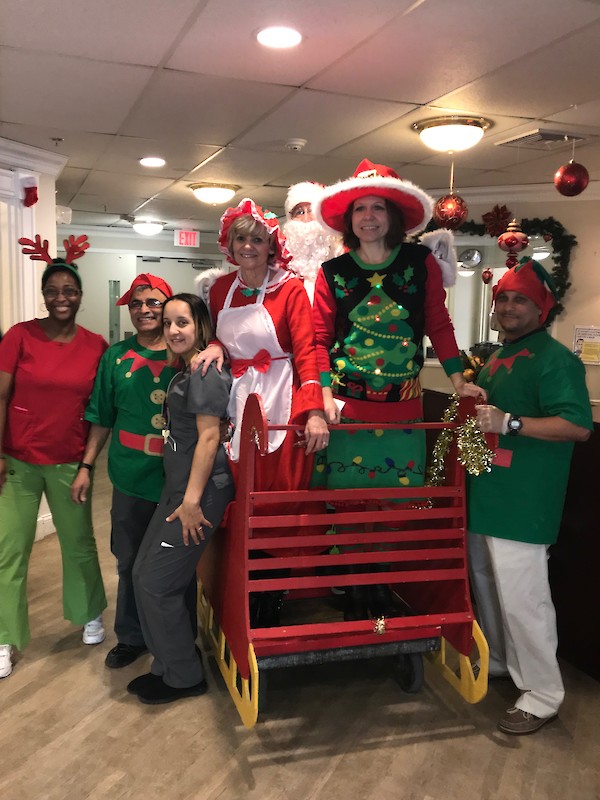 MERIDEN and HARTORD (December 21, 2017) – In the final days before Christmas 2017, the staff at iCare facilities are still going all out with celebration, parties, special meals, decorating and creating a festive and happy environment for residents and their families.
As part of this, the staff at Silver Springs wraps resident gifts and the Chelsea Place team rides Santa's sleigh through the resident care floors delivering glad tidings.
No final tally on how much frankincense and myrrh was given out. Ho, ho, ho.