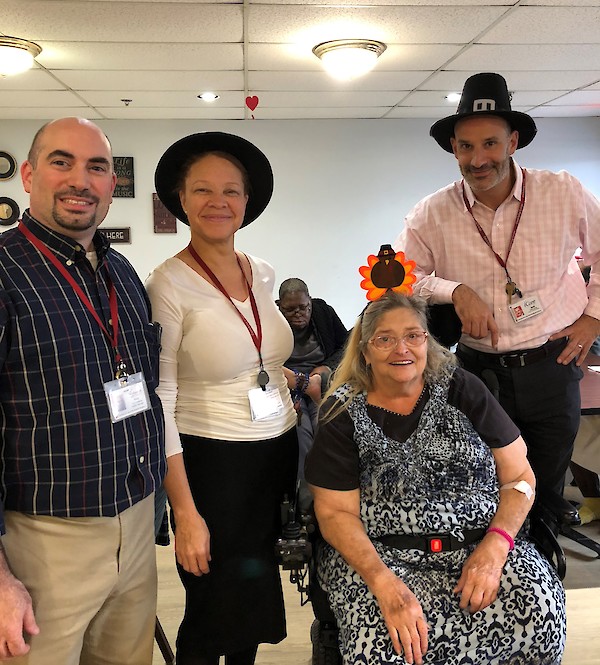 BLOOMFIELD (November 29, 2018) – On November 19, 2018 Touchpoints at Bloomfield held their  5th Annual Fry-a-Turkey Event for residents and staff.  Deep fried turkeys and sides were prepared by food service staff.
Members of the Touchpoints at Bloomfield team made their own signature and famous homemade side dishes to be sampled and judged by iCare Health Network's Mike Landi and Gwen Cannon and resident Cathy L.  Food Service Director Paul DeMaida took First Place with his winning Rosemary and Bacon Corn Bread. 
Other featured dishes in the competition were chorizo stuffing, candy yams, butternut squash soup, cherry cheesecake, cranberry ambrosia, pomegranate sauce, corn pudding and dirty rice to name a few.
"Yum yum. I think it's important to give our residents a sense on real home-style cooking.  It brings back so many memories of when they used to cook for their family during the holiday season." Said Director of Therapeutic Recreation, Cindy Payne.