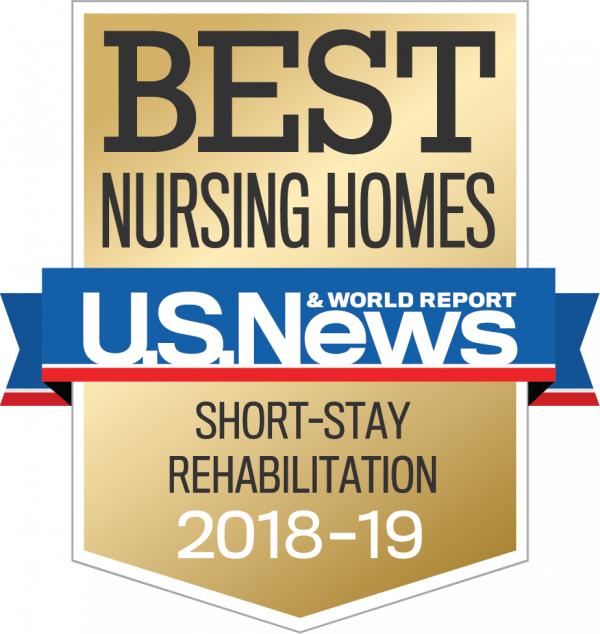 EAST WINDSOR (November 8, 2018) – On October 30, 2018 Touchpoints at Chestnut in East Windsor, CT was named a 2018-19 Best Nursing Home for Short-Stay Rehabilitation by US News and World Report.
Touchpoints at Chestnut is a 60 bed skilled nursing facility which specializes in skilled nursing and rehabilitation, congestive heart failure and pulmonary care, in addition to other short term rehab and long term care services. The nursing center is located on Main Street in a quaint Victorian, bed and breakfast style home and is part of the iCare Health Network.  
"Being named a Best Nursing Home for Short Stay Rehabilitation is an honor and a testament to our wonderful staff. There must be collaboration among the entire team, especially nursing and therapy in order to make short stay rehab as effective as possible. We want it to be a positive experience for our patients so we can get them back on their feet and back home where they want to be. We are committed to great outcomes and patient experience." said Holly Giuditta-Deming, Administrator at Touchpoints at Chestnut.
US News and World Report rating process uses a standard for Best Nursing Home status that is more rigorous than even the star rating system utilized by the Centers for Medicare and Medicaid Services.