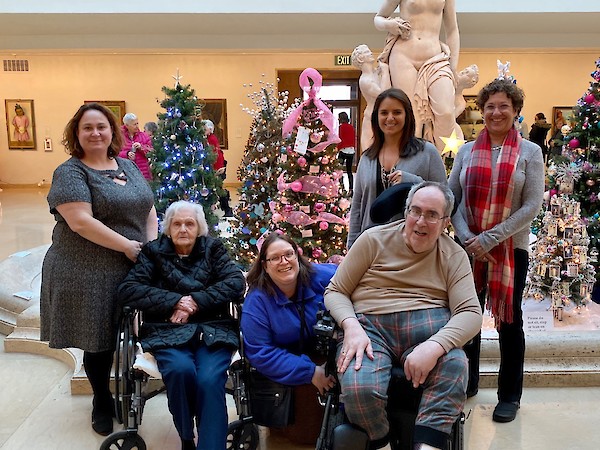 EAST WINDSOR (December 9, 2019) – On December 5, 2019 two residents and a handful of staff form Touchpoints at Chestnut went to the Wadsworth Antheneum in Hartford to tour their annual Festival of Trees and Traditions. 
According to the Wadsworth website, established in 1973 by the Women's Committee as a museum fundraising event, Festival of Trees & Traditions has become an annual holiday custom for visitors from throughout the state and beyond. Every year community members, artists and organizations decorate holiday trees and wreaths to be displayed in the galleries throughout the week. 
Touchpoints at Chestnut was one of those organization providing a tree. Their beautiful contribution to the program carried a theme of Breast Cancer Awareness and Survival and is seen in the pictures here.