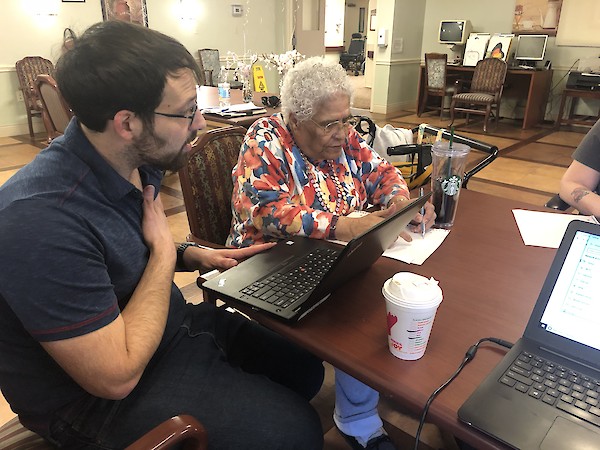 FARMINGTON (January 18, 2019) – On January 16, 2019, in partnership with social media and web consultants New Industria, Touchpoints at Farmington provided technology and social media training to residents.
Knowing that with the holidays comes new gadgets, Touchpoints offered an hour long training session for a handful of residents on use of their tablets and devices, how to stay connected via social media and email, and other topics meant to increase their accessibility and communication with loved ones and their communities. 
According to New Industria CEO Chris DeMorro who taught the class, "Heidi and I had a great time yesterday, and the residents certainly seemed to enjoy themselves as well. I think there is a ton of potential to help residents get connected to others regardless of physical distance. The value of connecting residents and their families is beyond measure."
The class was well received and future classes are planned.