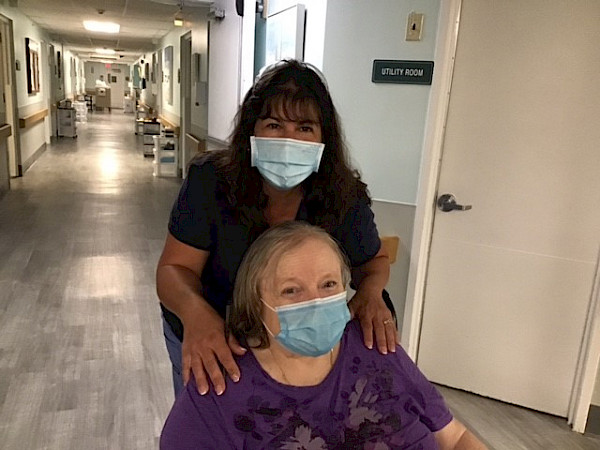 MANCHESTER (September 25, 2020) – On September 17, 2020, the staff at Touchpoints at Manchester received the following letter from Resident Council President Martha Leland:
I have such phenomenal appreciation for all of the staff. I don't believe you receive enough gratitude and recognition of just how much you are greatly valued and loved for your diligent hard work at Touchpoints. You are the scaffold that keeps this place afloat. And though not everyone is able to express their support to you, please know it is on the minds of all the residents. 

We see day to day how much you care about us not just physically but emotionally as well. With your professional commitment, you often don the hats of many while helping one another. I frequently witnesshow invested you are towards keeping a positive outcome after the virus, often working long hours and covering for one another. I say you all have halos over your heads. 

I truly believe I am alive today, because no matter how much you are challenged, you all have a devoted, invested sense of responsibility to fulfill why you have chosen this career. I give thanks to all of you for persevering through this pandemic, and the changes imposed upon you. Your convictions have allowed me to rest comfortably knowing I am in the best possible environment conducive for my well being to best meet my needs. 

So, bless each of you and may you continue to known just how much you are prayed for to remain healthy and safe. 

With love and admiration, 

- Martha Leland
**Resident name, photo and details used with express permission; edited for length and clarity.