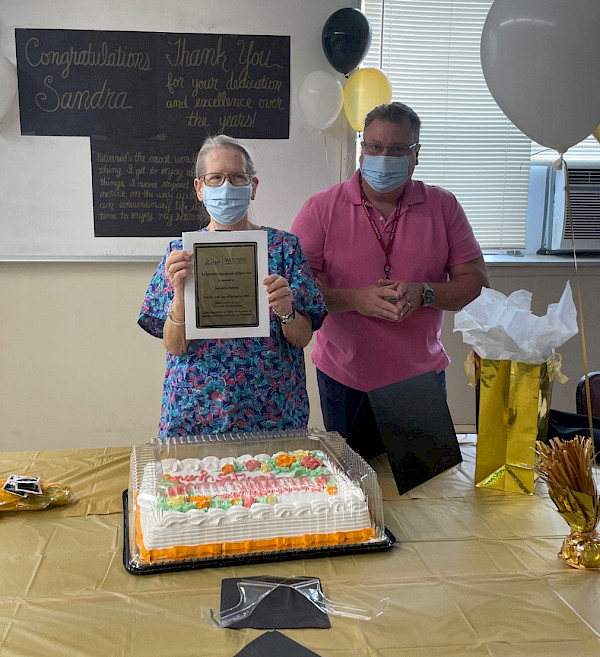 MANCHESTER (October 17, 2022) – On September 30, 2022 the team at Westside Care Center held a retirement celebration for Sandra Ferrin. A Certified Nurse's Aide (CNA), Sandra had a staggering 45 years of service to Westside residents, stretching back into the days where it was known as The Meadows and West Side Multi Care.  
Westside Administrator George Kingston expressed his appreciation for all of the years of hard work and dedication. A plaque was presented in honor of the years she dedicated to the residents and the impact she had on so many lives. Grateful coworkers shared stories of the friendships that had developed over the years working together.  
Employee longevity is a great testament to a quality workplace and a commitment to the teamwork needed to serve every day. We at iCare thank Sandra for her decades of dedication to the residents we serve.  We wish you nothing but the best and hope that you enjoy a well-deserved life in retirement.