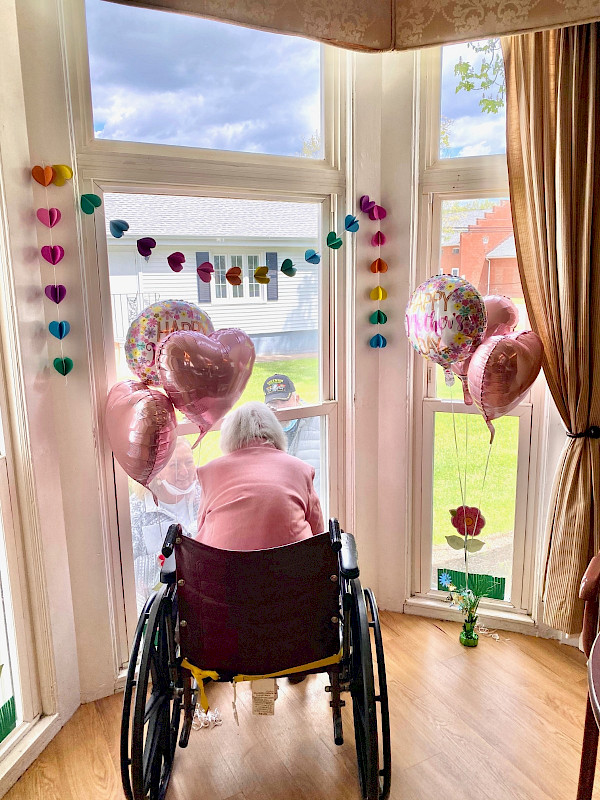 EAST WINDSOR (May 12, 2020) – Mother's Day was Sunday, May 10th. The team at Touchpoints at Chestnut arranged for a tea cart to go room to room, with proper infection control precautions, of course. Tea service was accompanied by flowers and plates of treats to honor all of the mothers. 
On Friday, May 8th, East Windsor First Selectman Jason Bowzsa dropped off flowers donated by the Town. The timing was perfect, coming just before Mother's Day and during National Nurses Week 2020. The flower delivery came about a week after East Windsor Selectman Sarah Muska organized a car parade that visited iCare's Touchpoints at Chestnut and Fresh River Healthcare along the route. 
Thank you to the town staff, leadership and residents of East Windsor for all the support. Although challenges lie ahead, there is much for which to be thankful and hopeful. 
*Resident and family member photos are displayed with express permission. Public health guidelines for staff use of personal protective equipment and social distancing were followed during photography and all contact with residents, family and fellow staff.