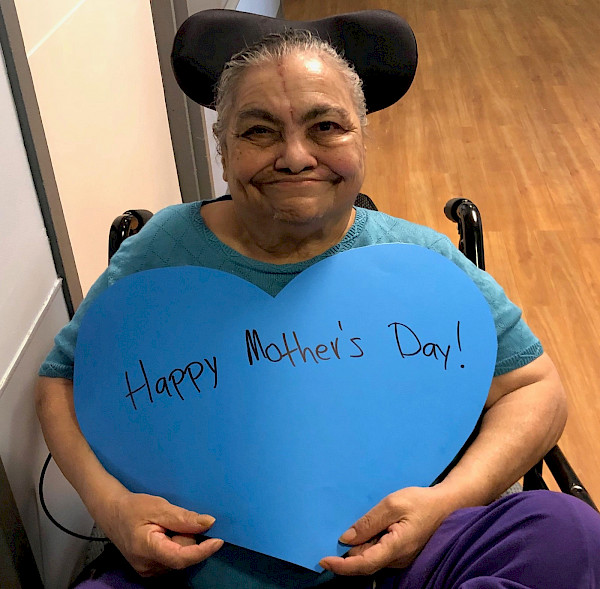 HARTFORD (May 10, 2020) – As Mother's Day approaches the residents at Chelsea Place Care Center wanted to send out well-wishes and thanks to all of the moms in their lives. Especially as so many moms are caring for them at Chelsea Place.
Staff assisted residents in writing a message for and staying in touch with the moms in their lives. They are shown here getting those messages out as a COVID-19 related visitor restriction remains in place for nursing homes in Connecticut and across the country. Chelsea Place staff held signs affirming their pride and solidarity in treating residents during the crisis. 
*Resident photos are displayed with express permission. Public Health guidelines for staff use of personal protective equipment and social distancing were followed during photography and all contact with residents and fellow staff.