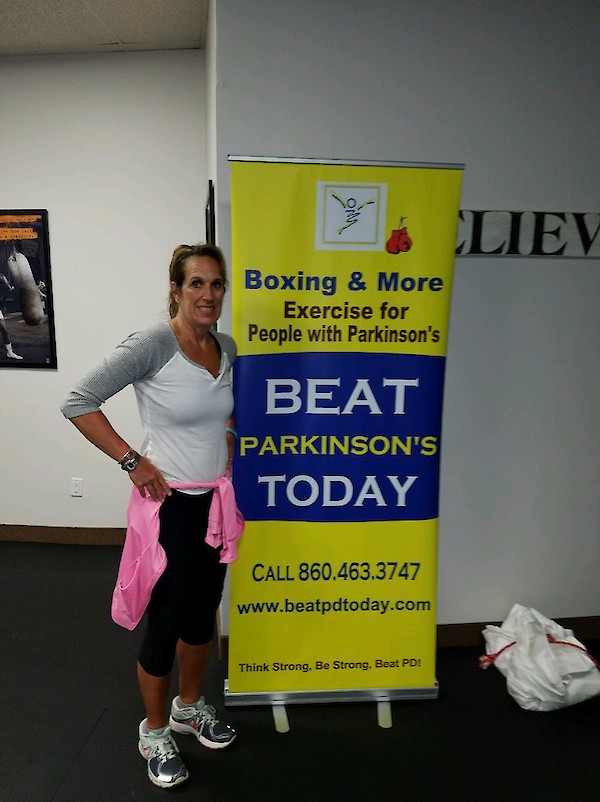 EAST WINDSOR (April 6, 2018) –
Article appears in the Windsor Locks Journal, Windsor Journal and Bloomfield Messenger
Research shows that exercise helps daily symptoms and slows the progression of Parkinson's Disease. Beat Parkinson's Today is an exercise program developed by Michelle Hespeler, a person with Parkinson's (PWP) and is being offered at Fresh River Healthcare Center at 96 Prospect Hill Road in East Windsor.
Classes are available to residents of Fresh River as well as members of the public who are persons with Parkinson's. Each class consists of Boxing and Functional Interval exercises and every workout is scalable to each individual within the group class.
The program has shown to improve the quality of life of people with Parkinson's by performing exercises that are functional to everyday living. The classes encourage brain stimulation, challenge balance and stability and teach proper technique and form – all in an encouraging group setting.
Fresh River hosts two Beat Parkinson's Today classes every Wednesday. There is a 1:30pm class for a beginner/standard regimen followed by a second class at 2:30pm for participants who can participate in and tolerate a more advanced regimen. The expected capacity of the class is 8-10 individuals so early registration is encouraged.
According to Fresh River Administrator Jim Christofori, "Beat PD Today is another way Fresh River is reaching residents and members of the public who are People with Parkinson's. It's exciting, motivating, new and different and we are proud to be able to host it here."
Please go to www.beatpdtoday.com or call Michelle at (860) 463-3747 to register or if you have questions. For more information on Fresh River Healthcare and its Parkinson's program, contact Rulanda Simao, Program Director for Fresh River at (860) 623-9846.