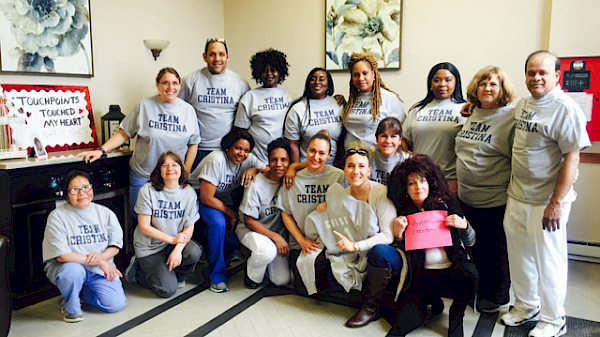 MANCHESTER (April 10, 2018) – On April 6, 2018 the Touchpoints at Manchester crew surprised Cristina Lazure, Unit Manager, on her last day at the facility.
Cristina, who is a seasoned unit manager and recently obtained her RN license, will be the new Director of Nursing for Touchpoints at Chestnut. The Manchester staff proudly wore t-shirts emblazoned with "Team Cristina" and adopted #teamCristina.
"I walked into my last day at Touchpoints at Manchester and my whole team was wearing #teamCristina shirts. Today it truly hit home that I wouldn't be here anymore and how much I was loved." said Cristina.