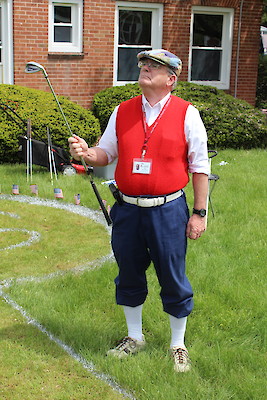 MANCHESTER (May 21, 2018) – Touchpoints at Manchester, Westside Care Center and the iCare team celebrates National Skilled Nursing Care Week aka National Nursing Home Week with a 10 hole mini-golf course on the iCare lawn. 
According to the American Health Care Association (AHCA) website, AHCA established the weeklong celebration in 1967, always beginning on Mother's Day. NNHW provides an opportunity for residents and their loved ones, staff, volunteers, and surrounding communities to recognize the role of skilled nursing care centers in caring for America's seniors and individuals with disabilities.
Volume Four pictures below are:
iCare mini golf tournament.