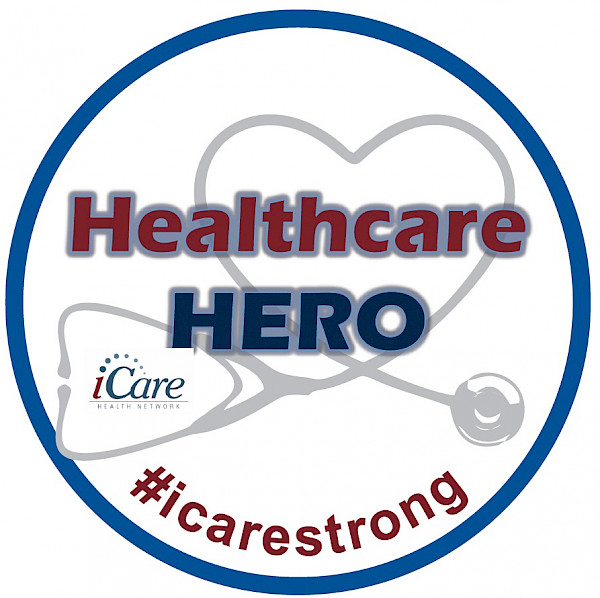 MANCHESTER (April 3, 2020) – On Thursday April 3rd the team at Touchpoints at Manchester received some kind words and much needed support from the center's resident council president. Although the quote is directed at TAM it certainly applies to all of the healthcare heroes at iCare Health Network, taking care of residents during this difficult and extraordinary time. 
Mixed into this post are a smattering of photos from around the health network. They include paper hearts put up on the windows by residents and neighbors, the new norm of life in personal protective equipment, supporting our local restaurants with carefully vetted and managed food deliveries, cupcakes from friendly supporters, a quiet game of hallway bingo, gifts of support carefully and thoughtfully circulated among the care center leaders and more.
I want to shout out a much needed and warranted appreciation to all the staff at Touchpoints during this challenging time of the coronavirus.  It is with the utmost respect that I admire their perseverance and commitment for coming to work, especially given the circumstances that they have to confront and deal with in the world.

I feel ever so vulnerable during this unprecedented time.  However I have faith and trust in the professional team at Touchpoints.  I depend on them for their stability and reassuring patience.  I see how they continually support one another often working overtime for those staff unable to come.

I pray and hope for their continued health and safety when they return home.  I refer to them as my precious life line to the outside.  Bless each and every one of the staff.

Love,

Martha Leland
*Quotes, names, photos and resident testimonials are shown here with express permission.