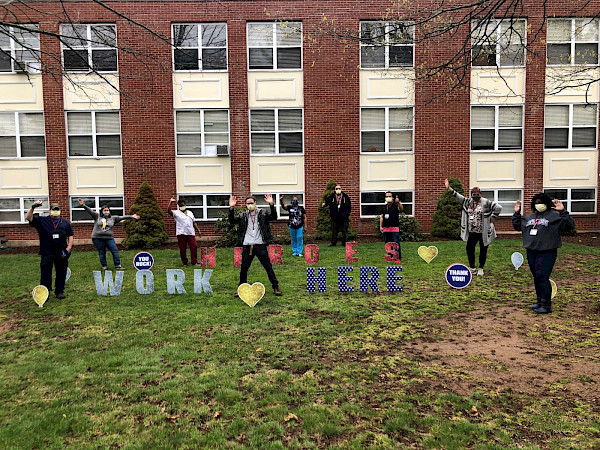 MANCHESTER (April 16, 2020) – On April 15, 2020 Westside Care Center received a message via their website from a resident who wished to remain anonymous in his or her praise but wanted to ensure it was shared with staff and beyond.
The message was from the resident's experience with the Westside Care Center team but could readily apply to any iCare Health Network care center team or to the tens of thousands of nursing homes nationwide, where healthcare heroes are caring for 1.4 million residents. 
It reads as follows:
I just wanted to write a thank you to the incredible staff that are risking their lives everyday to make sure that we (residents) are taken care of…this pandemic is awful and most are dealing with it with an amazing amount of patience and grace.

As a young disabled resident in a nursing facility it is not uncommon to be overwhelmed by stress but the management and other faculty members make all the difference. I love that there are people who can always make me smile/laugh in the hardest of times and management that always do their best to resolve situations that happen with the best intent of the residents kept in mind…..

This season of life has been a difficult one, but I am thankful to be surrounded by so many people that truly care! My thoughts and prayers are with every one of you!