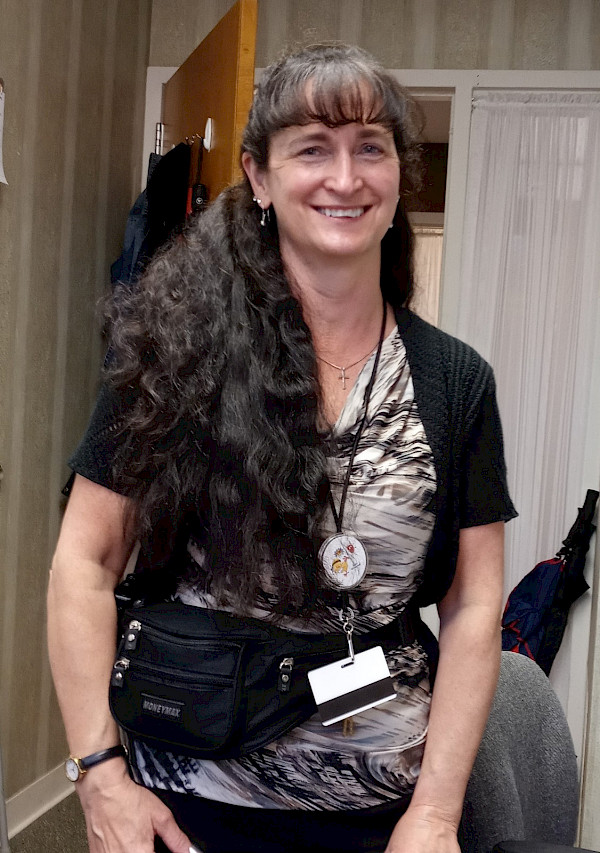 HOLYOKE (April 26, 2021) – Jean Rewa was Farren Care Center's longest tenured employee, having started in April of 1984 when the center was the Farren Memorial Hospital.
At that time, Jean began her career the dietary department and it was her first real job.  She remained in dietary for close to 37 years where she served in many different roles. Per Jean, her favorite was running the Snack Bar and Café. She loves to cook and she enjoys her daily interactions with the Residents.
Jean made the big leap this year when most of Farren's residents and many of Farren's staff elected to transfer to MissionCare at Holyoke after Farren announced its closure. Jean is now in Resident Activities and continues to enrich lives on a daily basis at MissionCare. We are so very lucky to have Jean and all of the former Farren and Mount Saint Vincent staff who joined us at iCare Health Network and MissionCare.