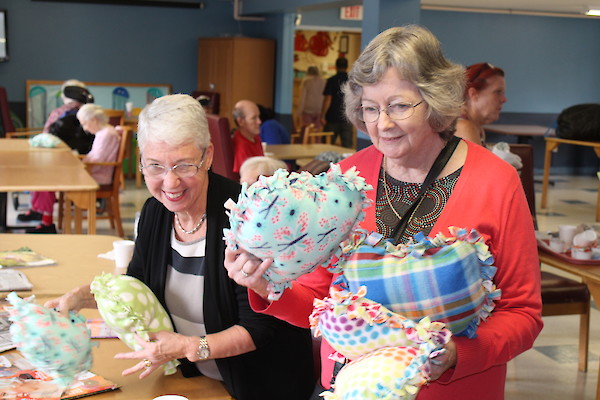 MANCHESTER – On September 14, 2017 Lynn Jacobs and Kathy Lee of the Mary Cheney Public Library  and the Manchester Public Library Summer Reading Program delivered handmade 'no sew' pillows to the residents of Touchpoints at Manchester and Westside Care Center on Bidwell Street.
Lynn and Kathy explained that over 75 pillows were made during two afternoon workshops, primarily by seniors and children as a service project. The pillows which are hand tied and did not require any sewing to create, are intended to bring something warm and comfortable from the public to the residents. 
Touchpoints at Manchester Administrator Tracy Newport and Westside's Patrick Neagle were on hand to greet the two and help deliver the well received pillows to the residents.