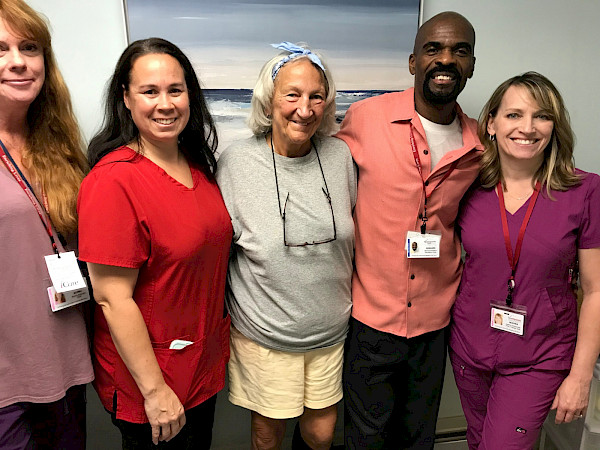 MANCHESTER (November 21, 2019) – Recently, the Touchpoints at Manchester team received a glowing testimonial from a former resident.
The note reads:
The rehab team here at Touchpoints at Manchester is fantastic! All the therapists supported my abilities and also what to avoid as my injury was healing. They made therapy fun and very personal.

The team also did a great job working with my insurance company to ensure I was able to stay here as long as I needed to. They also gave me options for a back-up plan just in case my insurance did not approve my stay to continue. This help me to be able to focus on my recovery.

Kim, my care navigator was amazing. She always knew exactly what was going on and would check in with me several times to a day see if there was anything I needed. She makes everyone feel special and in the know.

Beth and Chuck from recreation are so wonderful. They were attentive and always made me smile. They offered me opportunities to be engaged with others doing fun and often educational things.

They are a wonderful part of everyday. I will miss so many people here. I am grateful for all they did for me.
*Photo and testimonial appear with express written permission.