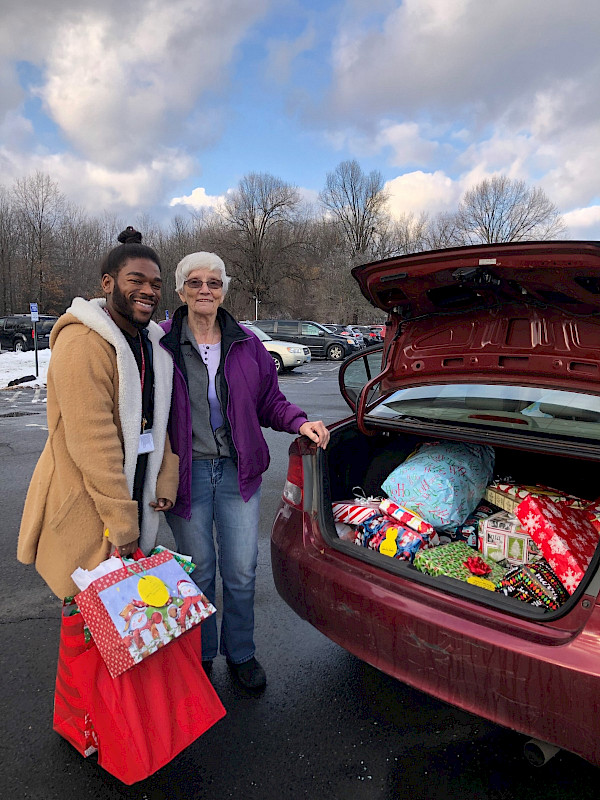 BLOOMFIELD (January 7, 2020) – For the three years in a row, Sacred Heart Church in Bloomfield generously donated 50 wrapped gifts for the residents of Touchpoints at Bloomfield. 
Shirley Cooper, pictured here with Assistant Director of Recreation Dwayne Mullings, dropped off the gifts to be delivered by Santa's Helpers last month.  Shirley  has been a volunteer for Touchpoints for the past few years, delivering communion to the residents. 
Shirley contacted Director of Recreation Cindy Payne and explained that the church had a giving tree and wanted Touchpoints to be a part of the community program.  "We are very thankful for Shirley and Sacred Heart Church who thought of our residents during the Holiday Season" said Cindy.