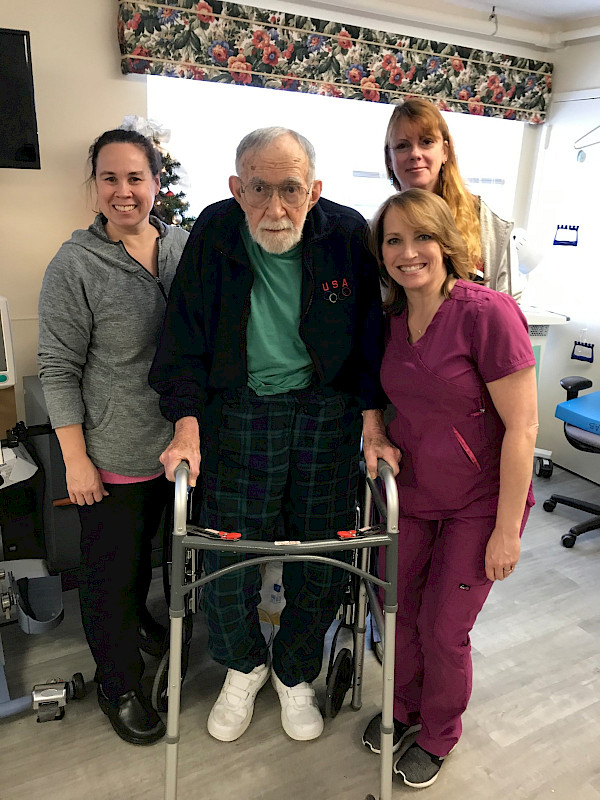 MANCHESTER (January 13, 2020) – To start off the year right, Touchpoints at Manchester and the Touchpoints at Home team received a glowing review about the services they provided to Mr. Edward Jobes.
His kind comments are here: 
I have had many wonderful experiences at Touchpoints at Manchester, so when I was in the hospital and my doctor told me I needed to go for rehab, Touchpoints at Manchester was my only choice!

Just as it was during my previous stays, everyone is so kind and attentive. Kim, my care navigator held true to undying devotion to every patient and every detail. You can always trust Kim will make sure things are just right from the smallest of details to the bigger things. There were days when my wife could not come in, Kim made sure I could speak with her and she always gave her updates sometimes a couple of times a day.

I have such fondness and trust for my Touchpoints family when I learned I could have Touchpoints at Home for my Home care services I was very excited. Just as during my stay at Touchpoints , Touchpoints at Home did not disappoint! They were always on time, the communication was excellent and my Occupational Therapist Jessica is a GEM! We wanted to adopt her.

 My family and I , once again will Highly recommend Touchpoints for both Inpatient rehab and Home care to everyone.

-Edward Jobes
* Name, picture and details are used with express written permission.