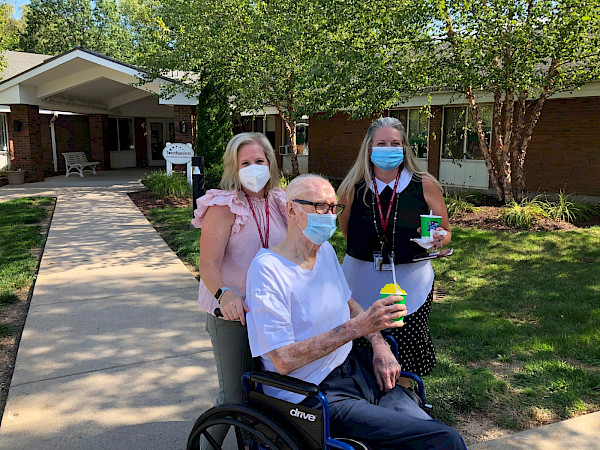 BLOOMFIELD (September 10, 2020) – On September 8, 2020 the team at Optum/United Healthcare treated the residents and staff of Touchpoints at Bloomfield to a tasty Summer treat of tropical shaved ice from the Kona Ice Truck.  
Staff and residents had the opportunity to enjoy some sun and fresh air while picking out a shaved ice flavor. Some staff were seen dancing down the sidewalk! Optum/United has sent treats, snacks, recognition, thanks and relief to many of iCare's care centers and we appreciate their thoughts and consideration.
Thanks again  to Monique Hellwinkle, Sr Sales Account Manager for Optum/United Healthcare Nursing Home Plan and the Optum/United Healthcare team for thinking of our residents and staff! 
**Resident(s) appear with permission and all resident interactions included appropriate PPE at all times.