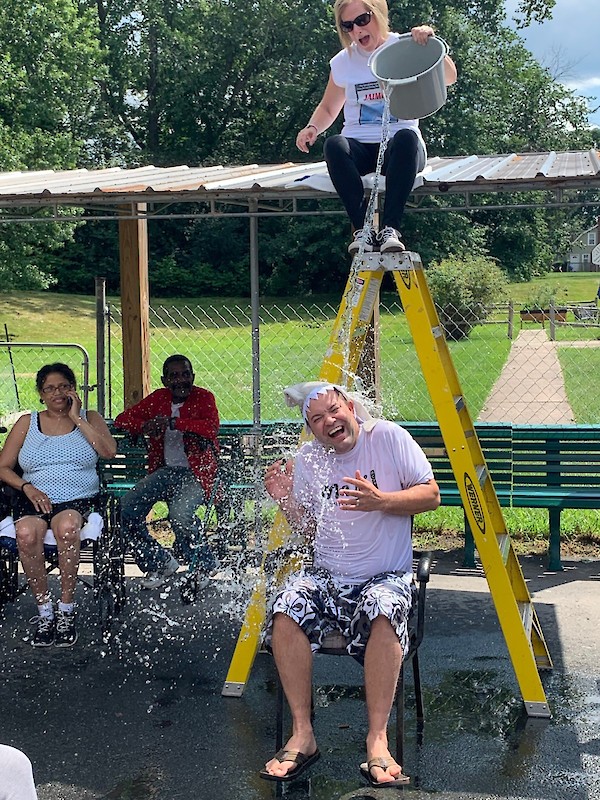 BLOOMFIELD (August 16, 2019) – What a way to celebrate Shark Week 2019! The staff and residents of Touchpoints at Bloomfield had an outstanding time dunking the "shark", Administrator Jaime Faucher.
Staff and residents participated in throwing the bean bags into the sharks mouth. If they hit the target Jaime the Shark was "dunked" with very cold water by Recreation Director Cindy Payne.  
Residents had a fun week that included a visit from a shark expert who spoke on a shark's day to day life, made shark teeth necklaces and of course watched the popular 1970's film Jaws.