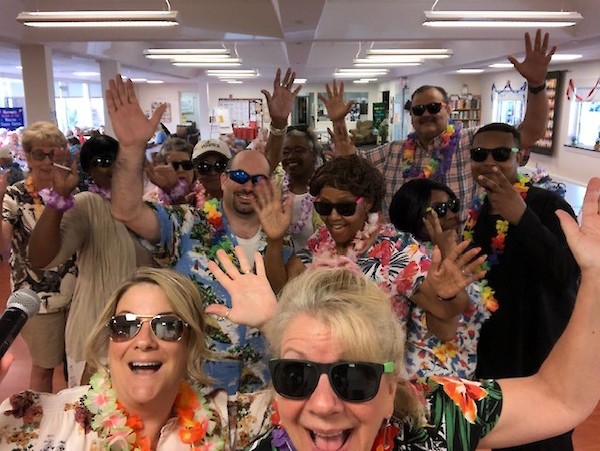 BLOOMFIELD (August 20, 2019) – The Touchpoints at Bloomfield Food Services team participated in Windsor Senior Center's Summer Celebration on August 15th. 
Said Food Services Director Paul DeMaida, "We prepared breakfast for 75 here at the facility and then delivered it to the senior center where we stayed to serve the local seniors. It was well received and we had a great time doing it." 
The staff that participated were Paul DeMaida, Brandon Williams (a cook), and dietary aides Jeanita Brown and Marlene Mundell.