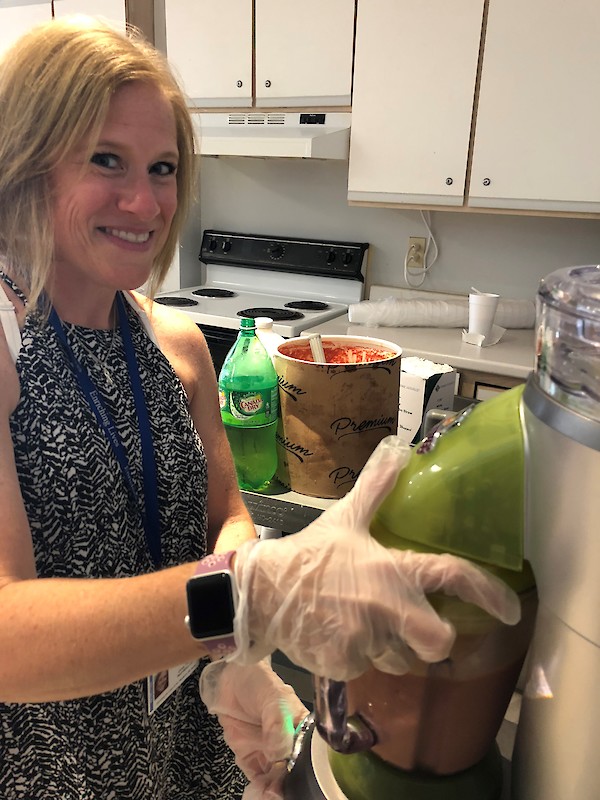 BLOOMFIELD (September 5, 2018) – The staff and residents of Touchpoints at Bloomfield knows how to beat the heat with an impromptu End of Summer Party.  The sounds of the blender hard at work making sherbet-coolers we're met with Summer hits of the 60's coming from the Recreation Room.
"It's sad to see the summer of 2018  go by so fast," one resident said to another, while others sang to songs they once used to listen to when they were young. 
Only a good time can beat this heat wave.