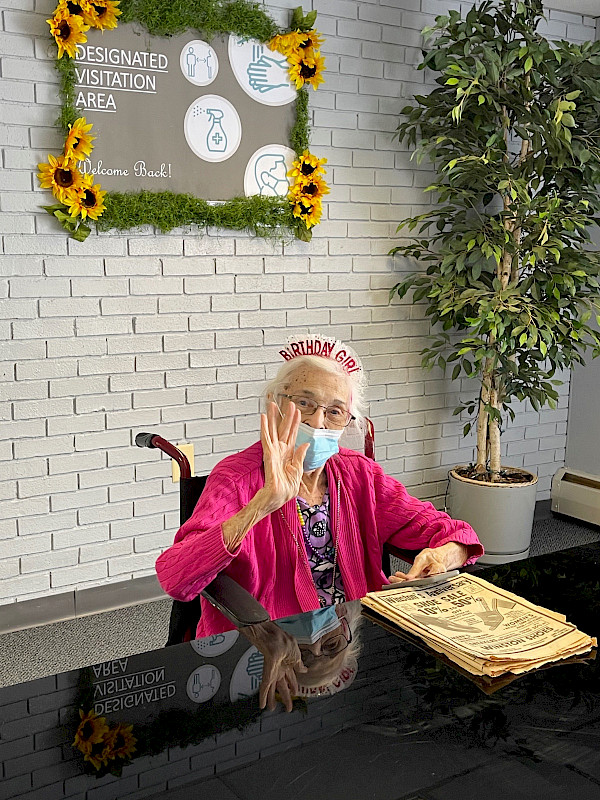 BLOOMFIELD (February 22, 2021) – On February 7th, Concetta Lopes, a resident of Touchpoints at Bloomfield, was able to celebrate her 98th birthday with a long awaited gift – an indoor, in-person visit with her son; the first indoor visit at Touchpoints in almost a year of COVID precautions and visitor restrictions. 
Happy birthday, Concetta! We are so very pleased that she was able to celebrate it with family and in person. 
Visitor restrictions were imposed on March 10, 2020. Extensive testing and sweeping vaccination efforts have gotten us to this point with some light at the end of the tunnel. Get vaccinated!
**Resident name and photo appear with express permission. Infection control procedures including the use of PPE and adherence to safe visitation protocols were maintained at all times.