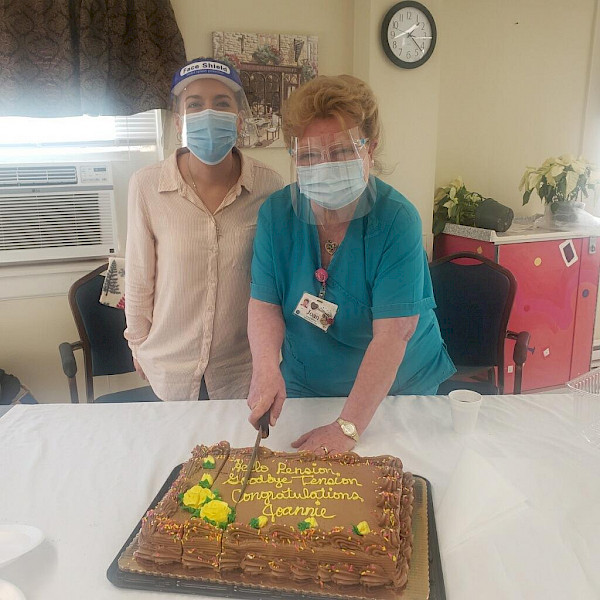 MANCHESTER (January 6, 2021) – On December 29th, the staff and leadership at at Touchpoints at Manchester held a retirement celebration for Joan Gallichant, capping 40 years of dedicated service as a nurse at the care center.
According to Cristina Lazure, Director of Nursing, "Joan is one of a kind nurse and without a doubt she will be greatly missed. She helped us weather the COVID storm to this point after years of serving the residents.As they say, they don't make them like that any more." Joan started at the care center in 1980 and is shown here at a celebration honoring her many years of service and her daily impact on residents.
Employee longevity is a great testament to a quality workplace and a commitment to the teamwork needed to serve every day. Congratulations Joan and good luck with all that you do in retirement and the years to come!