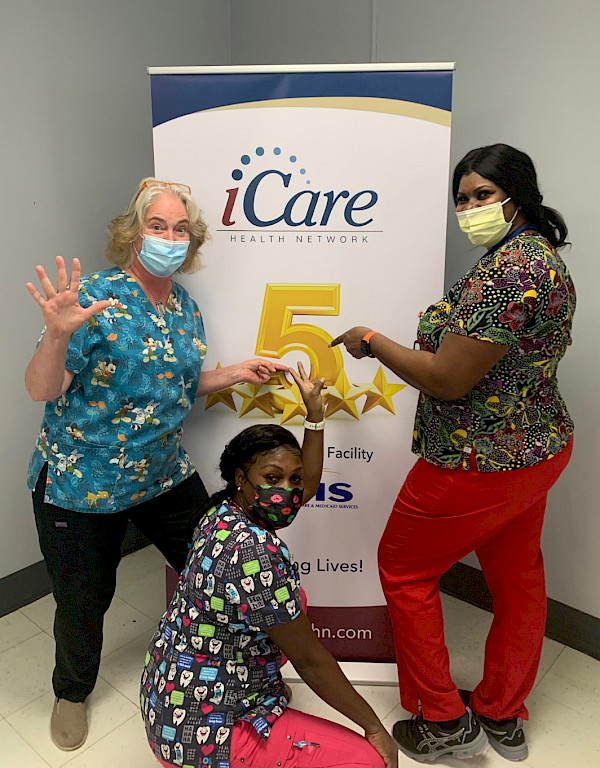 MANCHESTER (November 15, 2021) – On November 11, 2021 the team at Touchpoints at Manchester took a moment to celebrate a big achievement: the care center's return to Five Star designation with the Centers for Medicare and Medicaid Services (CMS)!
According to the CMS website, CMS created the Five-Star Quality Rating System to help consumers, their families, and caregivers compare nursing homes more easily and to help identify areas about which they want to ask questions. The Nursing Home Compare Web site features a quality rating system that gives each nursing home a rating of between 1 and 5 stars.  Nursing homes with 5 stars are considered to have much above average quality.  
Pictured are Administrator Patrick Neagle and Director of Nursing Cristina Lazure with members of the team during a Five Star Luncheon. Touchpoints at Manchester on Bidwell Street is part of the iCare Health Network, and specializes in short term rehabilitation, including signature congestive heart failure, pulmonary care, secure behavioral health and long term care.
Great work, TAM Team!