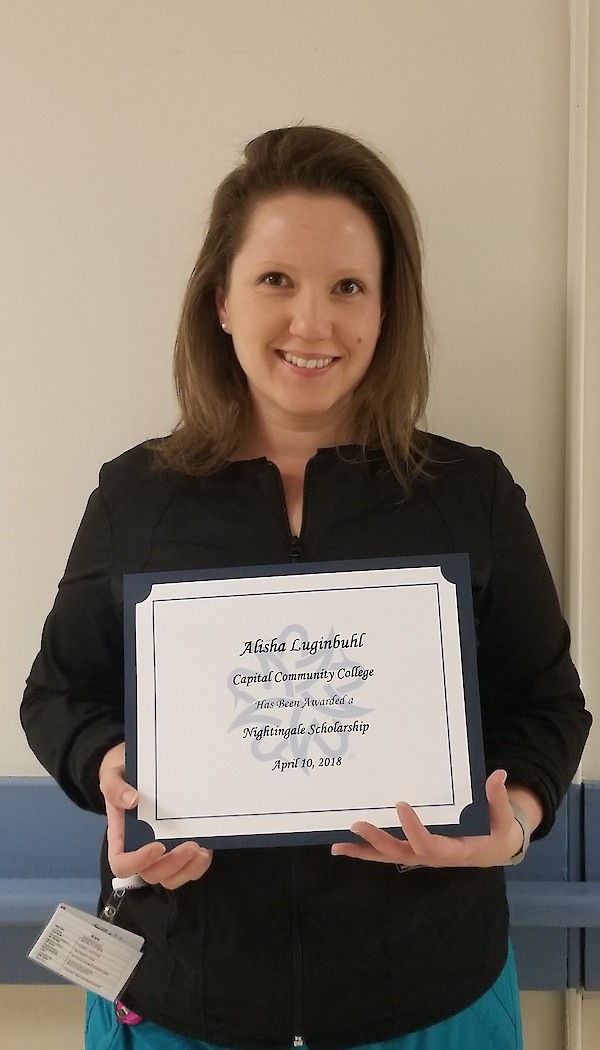 MANCHESTER (May 29, 2018) – Touchpoints at Manchester's own Alisha Luginbuhl received the 2018 Nightingale Scholarship Award. Alisha is Touchpoints' Central Supply Coordinator and is currently a nursing student at Capital Community College.
According to award materials, "The Nightingale Awards recognize excellence among Greater Hartford's nursing students who represent the future of the profession. Since 2003, the Hartford Regional Nightingale Awards Program has proudly awarded $89,000 in nursing scholarships to local nursing students. Each winner is carefully selected by their institution as exemplifying excellence in all that they do."
Congratulations, Alisha!