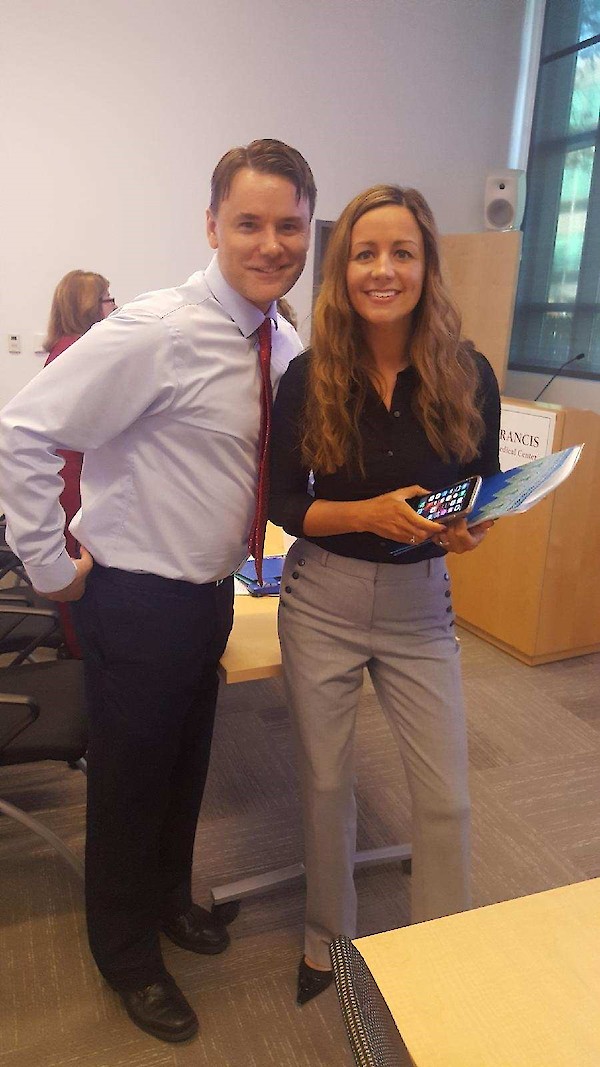 HARTFORD (December 1, 2017) – iCare's Billy Boyce and Sarah Landi presented at Saint Francis Hospital's "Share the Care: Transition from Acute to Post Acute Care" educational conference on December 1st. The day long series, held at Saint Francis' Connecticut Institute for Primary Care Innovation in Hartford, focused on the management of high risk patients, with emphasis on heart failure, COPD and sepsis.
Billy and Sarah presented to an audience that included Touchpoints at Bloomfield and Touchpoints at Manchester front-line staff. They shared clinical initiatives to smooth transitions, including Touchpoints' techniques for maintaining the highest quality of care across the continuum and thus avoid readmission.
Staff from Saint Francis Hospital and Trinity Health New England presented their vision for the post acute care network and population management through their healthcare partners group.