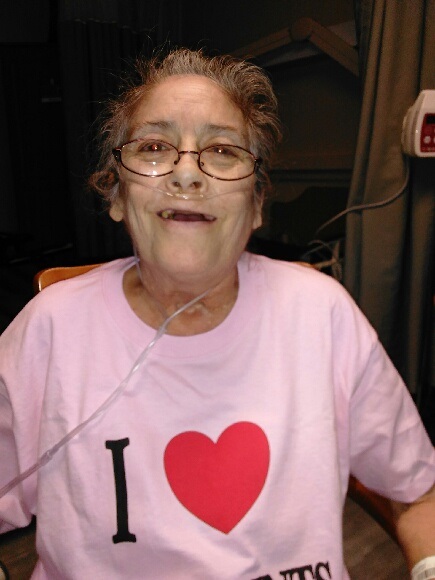 MANCHESTER (January 22, 2018) – Patient Outcome: COPD Diagnosis, Pulmonary Program
Diagnosis: Exacerbation COPD with acute respiratory failure
"Best decision ever! I give Touchpoints at Manchester Five Stars"
Due to my advanced COPD, I have had many different rehab stays but none as wonderful as my rehab stay here at Touchpoints at Manchester.
Not only is the care exceptional, the staff made me feel welcome and like family. My room felt homey. All the staff from the housekeepers, dietary, rehab and nursing are kind and friendly. Yuri, who is a CNA not even assigned to me, would stop in everyday with his big smile and warm voice.
When I arrived at Touchpoints, I was in pretty bad shape. I needed help with everything because I was weak and easily out of breath. But in a short time, due to all the great care from Rehab, Nursing and the onsite Respiratory Therapist, I gained strength and most importantly the confidence to do more and more each day.
My pulmonary and physical recovery at Touchpoints far exceeded my expectations. I am excited to tell everyone about how wonderful Touchpoints at Manchester is. I asked for information about this program to take home to share with friends and family.
Kim made me a T shirt that expressed my experience, "I LOVE TOUCHPOINTS" I immediately wore it with pride.
*Patient information and photo appears with express written consent.