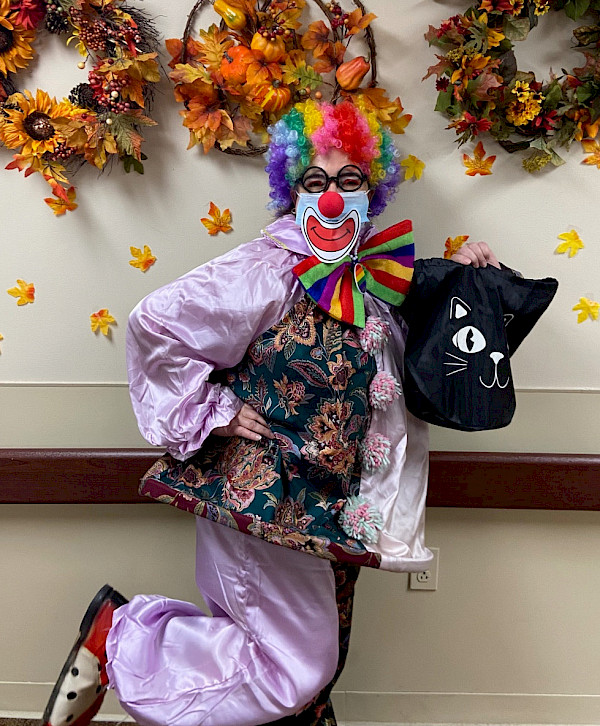 MANCHESTER (October 30, 2020) – Many Halloween events were taking place around the iCare Health Network, as if 2020 wasn't scary enough!
The team at Touchpoints at Farmington held a Halloween costume parade for the residents today. Costumes and the parade made it possible to keep the spooky Halloween spirit while maintaining social distancing. The group did plenty of dancing and handing out candy. 
The Westside Care Center team showed off their best costumes. 
Touchpoints at Manchester had a quick dance party up the hallway.
Parkville Care Center and Trinity Hill Care Center were in on the action.
Happy Halloween!