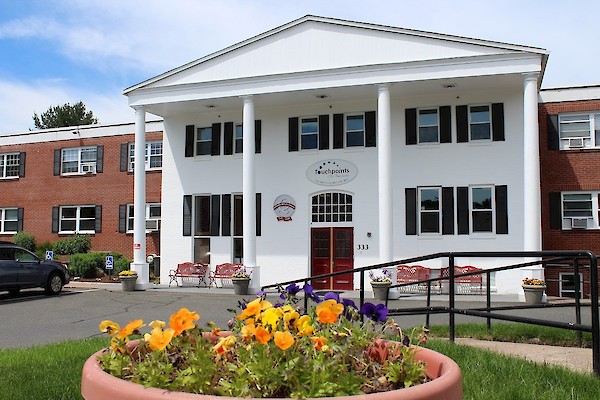 Patient:   Paulette D.
Diagnosis:    Advanced COPD, acute on chronic, Respiratory failure, acute bronchitis
Due to my COPD, I have been at the hospital more often I can say. This time, my doctors explained that my COPD had become so "bad" that they advised to transfer to a skilled nursing facility for a long term, possibly permanent stay. I was not ready for that and wanted to have the best opportunity to be able to go home again.

I heard about the Pulmonary program at Touchpoints at Manchester so I made the decision to go there. It was hard being far from my family but when I met the Touchpoint's Pulmonologist Dr Preskenis, he said " We can help you." And boy did Touchpoints deliver!

My respiratory therapy, Maureen was amazing. Maureen and Dr Preskenis introduced me to a new device called Trilogy. It was so much easier to wear and use. My first night with it I slept like a rock, I woke up feeling great!

Kim, one of the care navigators, made sure I had a power recliner which allowed me better comfort, easier breathing and better energy conservation.

The Rehab team was awesome! The best I have ever seen. They pushed me just enough each day to build my strength, endurance and confidence. It all worked to my advantage. They gave me the confidence to do more than I ever expected I could.

And TODAY I AM GOING HOME!!!! I will be supported by homecare services and MY Trilogy.

I am grateful to the Touchpoints at Manchester Pulmonary Team for supporting me to a greater wellness and future.
**Patient name and clinical information used with express written consent.